mK05 -Floating Mind (monoKrak)
Beautiful Intrusion EP

Artist…..: Floating Mind
Title……: Beautiful Intrusion EP
Label……: artist of musickollektiv.org and monoKraK
Genre……: Minimal Techno, Experimental, Dub
Released..: Nov-28-2009
Quality….: 320 kbps MP3

tracks:

1. Mind Ballad 13.31

2. Superfluous Life 9.02
Floating Mind (Roberto Vitali) has been making electronic music for the past ten years.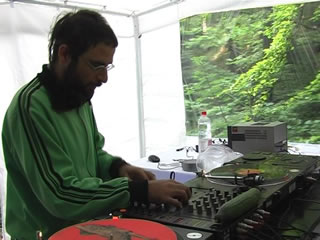 Always searching deep and groovy sounds, he founded monoKraK netlabel (http://www.monokrak.net).
His style can be defined as deep minimal techno. He's now producing also on others netlabels. He will only produce on netlabels because he wants to stay outside the music buisness, in order to be free for producing what he really likes, without any restrictions.



Floating Mind (Роберто Витали) создает электронную музыку уже 10 лет.
Всегда находясь в поиске новых глубоких и волнующих звуков, он основал monoKraK нетлейбл.
Его музыку можно отнести к стилю дип минимл техно.Он также сотрудничает с другими нетлейблами , и делает это потому, что хочет оставаться в стороне от музыкального бизнеса, так как стремится создавать только ту музыку, которая ему нравится, без каких-либо ограничений.

Beautiful Intrusion EP by Floating Mind - Vitali Roberto is licensed under a Creative Commons Attribution-Non-Commercial-Share Alike 2.0 UK: England & Wales License.
Based on a work at www.musickollektiv.org.
Permissions beyond the scope of this license may be available at http://www.monokrak.net.

our

musickollektiv.org
the space is ours, help it blossom